THE ARMY OF THE LORD POEM by Adelaide Anne Procter
Poetry from A Chaplet of Verses.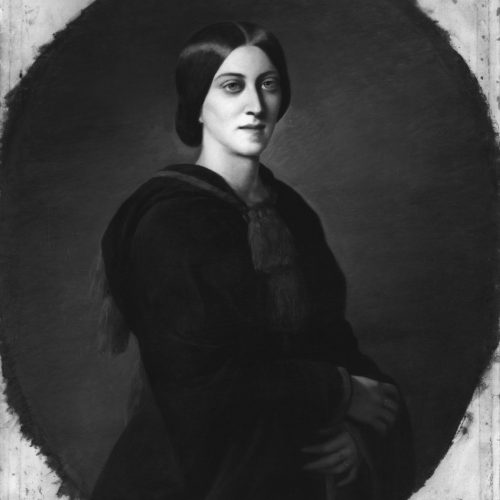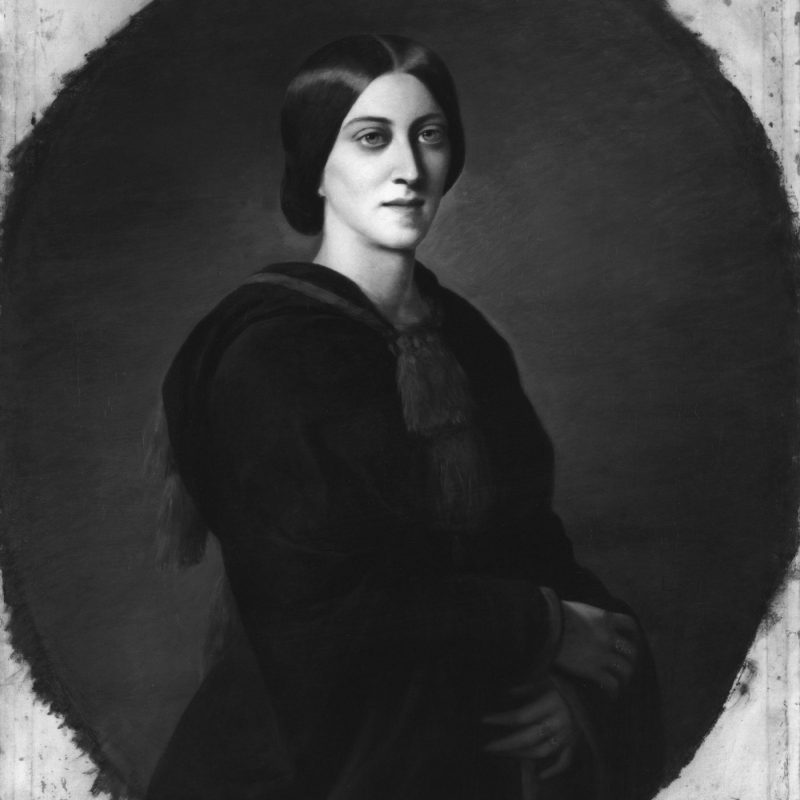 ADELAIDE ANNE PROCTER – THE ARMY OF THE LORD POEM
-I-
To fight the battle of the Cross, Christ's chosen ones are sent—
Good soldiers and great victors—a noble armament.
They use no earthly weapon, they know not spear or sword,
Yet right, and true, and valiant, is the army of the Lord.
-II-
Fear them, ye mighty ones of earth; fear them, ye demon foes;
Slay them and think to conquer, but the ranks will always close :
In vain do Earth and Hell unite their power and skill to try,
They fight better for their wounds, and they conquer when they die.
-III-
The soul of every sinner is the victory they would gain;
They would bind each rebel heart in their Master's golden chain:
Faith is the shield they carry, and the two-edged sword they bear
Is God's strongest, mightiest weapon, and they call it Love and Prayer.
-IV-
Where the savage hordes are dwelling by the Ganges' sacred tide,
Through the trackless Indian forests, St. Francis is their guide;
Where crime and sin are raging, to conquer they are gone;—
They do conquer as they go, for St. Philip leads them on.
-V-
They are come where all are kneeling at the shrines of wealth and pride,
And an old and martyr'd Bishop is their comrade and their guide:
To tell the toil-worn negro of freedom and repose.
O'er the vast Atlantic's bosom they are called by sweet St. Rose.
-VI-
They are gone where Love is frozen and Faith grown calm and cold,
Where the world is all triumphant, and the sheep have left the fold,
Where His children scorn His blessings, and His sacred Shrines despise,—
And the beacon of the warriors is the light in Mary's eyes.
-VII-
The bugle for their battle is the matin bell for prayer;
And for their noble standard Christ's holy Cross they bear;
His sacred name their war-cry—'tis in vain what ye can do,
They must conquer, for your Angels are leaguing with them too.
-VIII-
Would you know, O World, these warriors?
Go where the poor, the old,
Ask for pardon and for heaven, and you offer food and gold;
With healing and with comfort, with words of peace and prayer,
Bearing His greatest gift to man—Christ's chosen priests are there.
-IX-
Where sin and crime are dwelling, hid from the light of day,
And life and hope are fading at Death's cold touch away,
Where dying eyes, in horror, see the long-forgotten past,
Christ's servants claim the sinner and gain his soul at last.
-X-
Where the rich and proud and mighty God's message would defy,
In warning and reproof His anointed ones stand by:
Bright are the crowns of glory God keepeth for His own,
Their life one sigh for Heaven, and their aim His will alone.
-XI-
And see sweet Mercy's sister, where the poor and wretched dwell,
In gentle accents telling of Him she loves so well;
Training young hearts to serve their Lord, and place their hope in Heaven,
Bidding her erring sisters love much and be forgiven.
-XII-
And where in cloistered silence dim the Brides of Jesus dwell,
Where purest incense rises up from every lowly cell,
They plead not vainly,—they have chosen and gained the better part,
And given their gentle life away to Him who has their heart.
-XIII-
And some there are among us—the path which they have trod
Of sin and pain and anguish has led at last to God:
They plead, and Christ will hear them, that the poor slaves who pine
In the bleak dungeon they have left, may see His truth divine.
-XIV-
Oh! who can tell how many hearts are altars to His praise,
From which the silent prayer ascends through patient nights and days:
The sacrifice is offered still in secret and alone,
Oh! world, ye do not know them, but He can help His own.
-XV-
They are with us, His true soldiers, they come in power and might,
Glorious the crown which they shall gain after the heavenly fight;
And you, perchance, who scoff, may yet their rest and glory share,
As the rich spoil of their battle and the captives of their prayer.
-XVI-
Oh! who shall tell the wonder of that great day of rest,
When even in this place of strife His soldiers are so blest:
O World, O Earth, why strive ye? join the low chant they sing—
'Oh Grave, where is thy victory! Oh Death, where is thy sting!'
Adelaide Anne Procter – A Chaplet of Verses