THE NAMES OF OUR LADY POEM by Adelaide Anne Procter
Poetry from A Chaplet of Verses.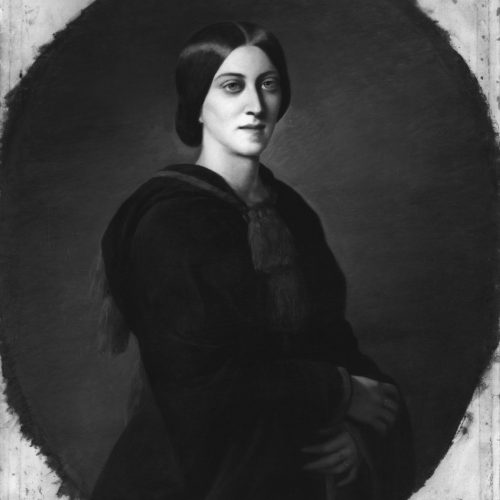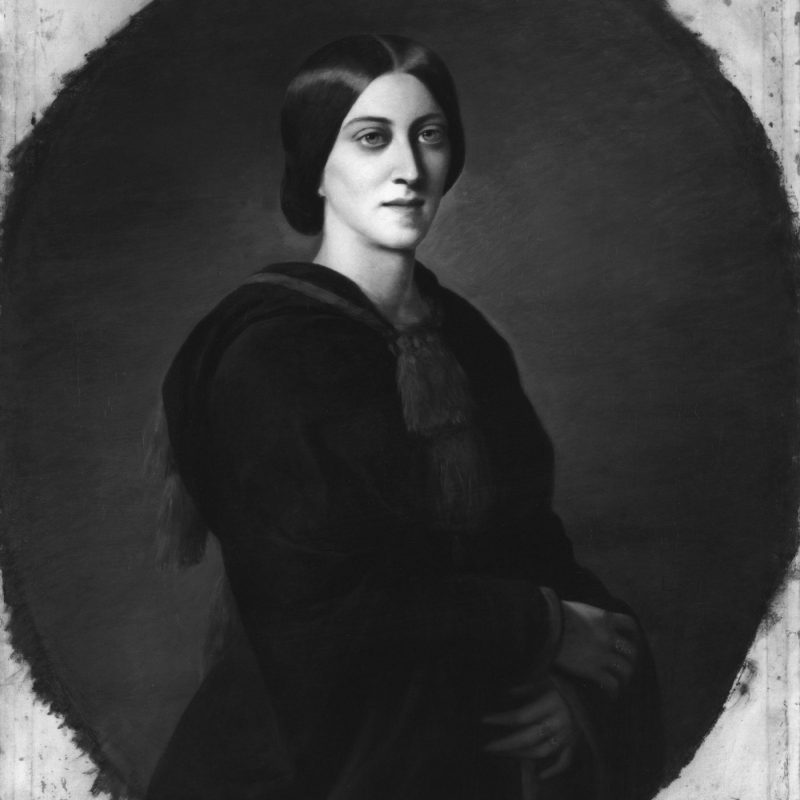 ADELAIDE ANNE PROCTER – THE NAMES OF OUR LADY POEM
THROUGH the wide world thy children raise
Their prayers, and still we see
Calm are the nights and bright the days
Of those who trust in thee.
Around thy starry crown are wreathed
So many names divine :
Which is the dearest to my heart,
And the most worthy thine?
Star of the Sea: we kneel and pray
When tempests raise their voice;
Star of the Sea! the haven reached,
We call thee and rejoice.
Help of the Christian: in our need
Thy mighty aid we claim;
If we are faint and weary, then
We trust in that dear name.
Our Lady of the Rosary:
What name can be so sweet
As what we call thee when we place
Our chaplets at thy feet.
Bright Queen of Heaven: when we are sad
Best solace of our pains;
It tells us though on earth we toil,
Our Mother lives and reigns.
Our Lady of Mount Carmel: thus
Sometimes thy name is known;
It tells us of the badge we wear,
To live or die thine own.
Our Lady dear of Victories:
We see our faith oppressed,
And praying for our erring land,
We love that name the best.
Refuge of Sinners: many a soul,
By guilt cast down, and sin,
Has learned through this dear name of thine,
Pardon and peace to win.
Health of the Sick: when anxious hearts
Watch by the sufferer's bed,
On this sweet name of thine they lean,
Consoled and comforted.
Mother of Sorrows: many a heart
Half-broken by despair,
Has laid its burthen by the cross,
And found a mother there.
Queen of all Saints: the Church appeals
For her loved dead to thee;
She knows they wait in patient pain,
A bright eternity.
Fair Queen of Virgins: thy pure band,
The lilies round thy throne,
Love the dear title which they bear
Most that it is thine own.
True Queen of Martyrs: if we shrink
From want, or pain, or woe,
We think of the sharp sword that pierced
Thy heart, and call thee so.
Mary: the dearest name of all,
The holiest and the best;
The first low word that Jesus lisped
Laid on His mother's breast.
Mary, the name that Gabriel spoke,
The name that conquers hell;
Mary, the name that through high heaven,
The angels love so well.
Mary—our comfort and our hope,
Oh may that word be given
To be the last we sigh on earth—
The first we breathe in heaven.
Adelaide Anne Procter – A Chaplet of Verses