Echoes Poem by Lewis Carroll (Charles Dodgson)
Poetry from Phantasmagoria and Other Poems.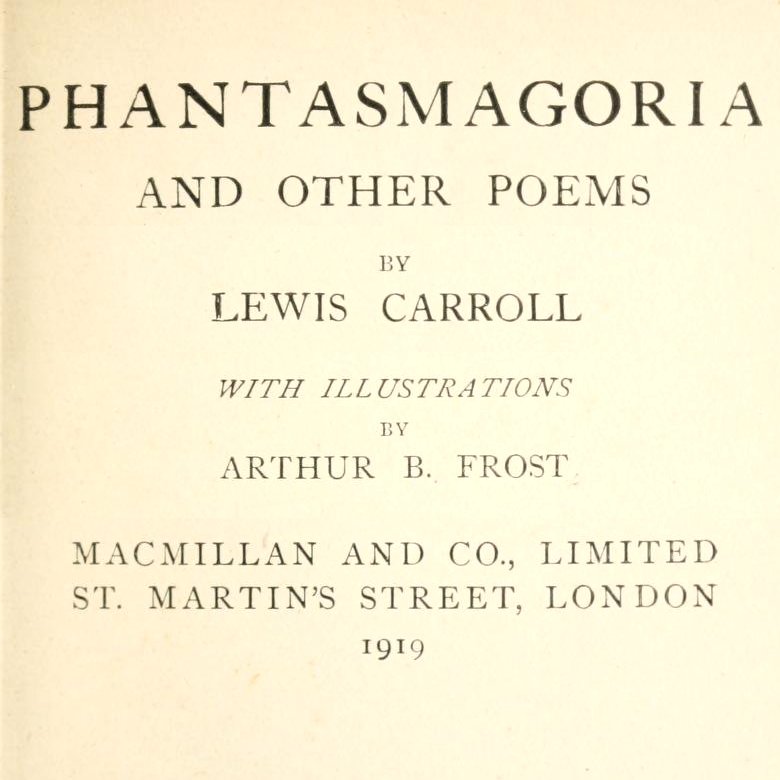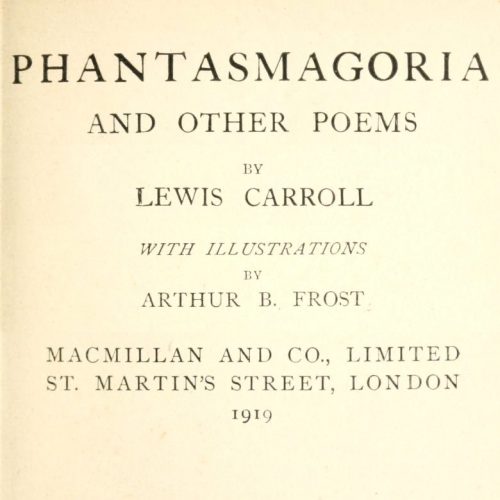 Echoes Poem
Lady Clara Vere de Vere
Was eight years old, she said:
Every ringlet, lightly shaken, ran itself in golden thread.
She took her little porringer:
Of me she shall not win renown:
For the baseness of its nature shall have strength to drag her down.
"Sisters and brothers, little Maid?
There stands the Inspector at thy door:
Like a dog, he hunts for boys who know not two and two are four."
"Kind words are more than coronets,"
She said, and wondering looked at me:
"It is the dead unhappy night, and I must hurry home to tea."
Echoes Poem End
Phantasmagoria and Other Poems
Lewis Carroll – Phantasmagoria Poem, in Seven Cantos
Lewis Carroll – Echoes Poem
Lewis Carroll – A Sea Dirge Poem
Lewis Carroll – Ye Carpette Knyghte Poem
Lewis Carroll – Hiawatha's Photographing Poem
Lewis Carroll – Melancholetta Poem
Lewis Carroll – A Valentine Poem
Lewis Carroll – The Three Voices Poem
Lewis Carroll – Tèma Con Variaziòni Poem
Lewis Carroll – A Game of Fives Poem
Lewis Carroll – Poeta fit, non nascitur Poem
Lewis Carroll – Size and Tears Poem
Lewis Carroll – Atalanta in Camden-Town Poem
Lewis Carroll – The Lang Coortin' Poem
Lewis Carroll – Four Riddles Poem
Lewis Carroll – Fame's Penny-Trumpet Poem